Tennis players now have more things to take care of than ever if they want to reach the top of the game - their physical health, mental health, diet, and, of course, their tennis. They need an academy that can help them with all those needs, and an academy like the Love4Tennis Dominika Cibulkova academy, led by the former WTA Finals winner herself, is a place players can trust to do just that.
Booking with
tennis-academies.com
us
Booking directly
with an academy
Comparison of multiple academies
Help with family style accommodation
English support 7 days a week on WhatsApp
* We have commission-based agreements with all partnering academies allowing us to offer the same prices. Our clients pay no extra fees for our services regarding tennis training programs.
The Love4Tennis Dominika Cibulkova academy is a cutting edge and intimate tennis academy just a ten minute drive north east of Bratislava's city center.
After hours of tennis on the courts, players can travel into the city in no time to look around some of Central Europe's most historic architecture such as the Bratislava castle.
History of the academy
In 2006, Erik Csarnakovics set up the Love4Tennis academy. When planning the academy, Erik considered his own experience turning tennis professional and what he had needed and so the academy has a comprehensive range of services from training to nutrition to mental health.
Players at the academy
The academy has a reputation for training successful professional players. Elena Rybakina, Illya Marchenko, Filip Polasek, Lukas Lacko, Kristina Kuchova and Dominka Cibulkova have all trained there. As well as a wealth of other ATP and WTA professional players, ITF juniors can be found preparing themselves for their future careers.
Facilities
The academy has 6 outdoor clay courts and 2 hard courts and 4 of those clay courts and both hard courts are covered in a bubble in winter. Facilities include a main gym, a smaller gym and a physio room. Just a few steps from the academy is the player accommodation. In addition, there is an on-site restaurant.
The academy is just the right size to have enough courts and players for practice and for academy students to be known by their first name by the team within the first week of their arrival.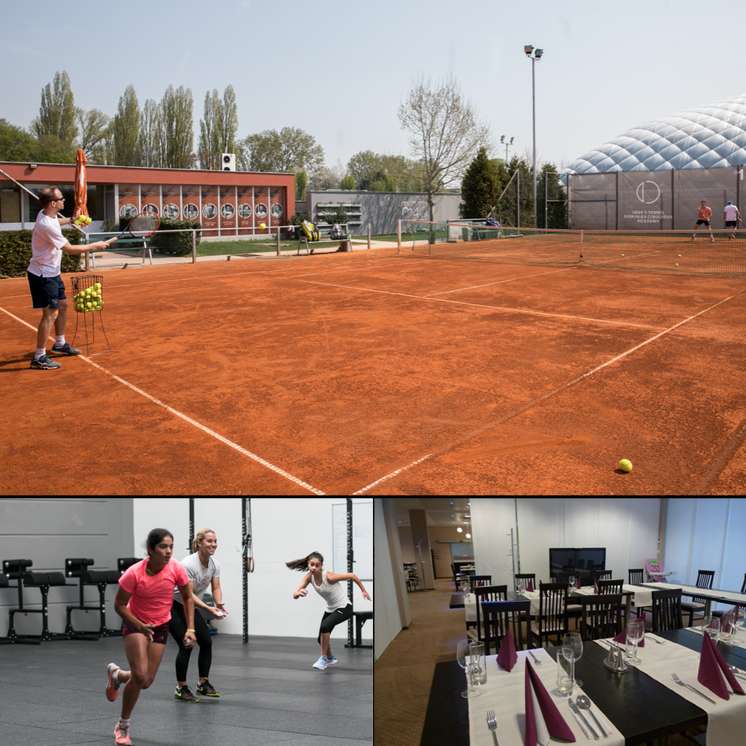 Cozy academy premises with all the necessary equipment for training.Source: Dominika Cibulkova Academy
Training schedule
Players train six times a week with one day off (mostly Sundays). Every day the player practices tennis twice with each practice lasting about 90-120 minutes. On Saturdays, players have practice matches.
Conditioning is divided into the following schedule:
Mondays - court footwork and coordination

Tuesdays and Thursdays - strength training

Wednesday - regeneration day (massage or a physio)

Fridays - a compensation day
Each day begins with a stretching session or a warmup. This is followed up by tennis and then conditioning.
Short-term tennis programs
Long-term tennis program
Player development
The academy has the long term in mind when it comes to player development. All areas of the game - mental, health, technique, fitness - are considered. Players are seen as individuals and work is done on their skills and abilities with the player's potential and how they should play in two or three years in mind.
The academy has young juniors and so character development is an important part of the academy's work and preparing them for life outside of tennis.
The academy also helps students with their educational needs. Bratislava has educational institutions from primary to university level. Besides playing tennis, academy players attend primary school, high school and some are attending university. Some of the schools offer an individual study plan which allows students to combine professional sport with education.
To keep young players motivated, the academy combines both work and fun, which according to center director Jan Stancik means "they feel it is more a game rather than just drills or work".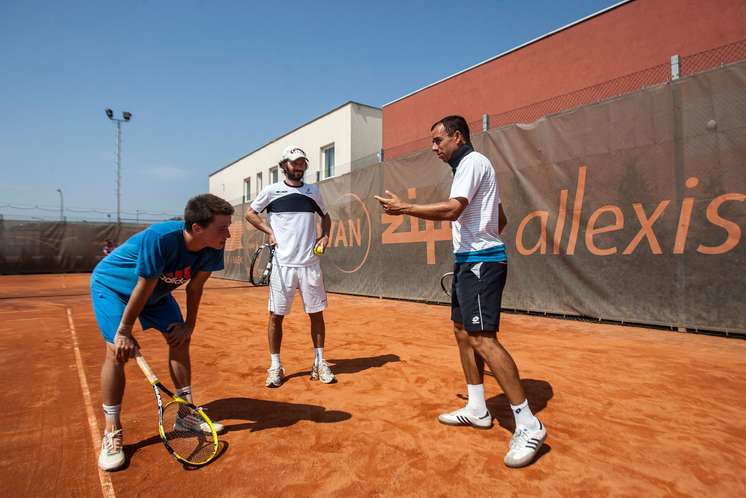 Academy coaches aim to improve both the game and the character of the player.Source: Dominika Cibulkova Academy
Pride is also a key - players should feel pride in their improvement and their game and feel the pride of their support group. They should feel like they are progressing so they keep playing.
If trainees need any inspiration as they work hard to achieve their goals, they do not have to look far - Dominika Cibulkova can be found training at the academy, and it's a place she is proud to give her name.
"I have always dreamt of having my own tennis academy to help talents to achieve their dreams as I did, and I couldn't be more happy to get together with the best one in Slovakia, Love 4 Tennis Academy from Bratislava," says Cibulkova. " Hard work and 100% dedication to achieve my dreams have always been my credo during my career. This is what I want to pass on in our academy and share my experiences with you."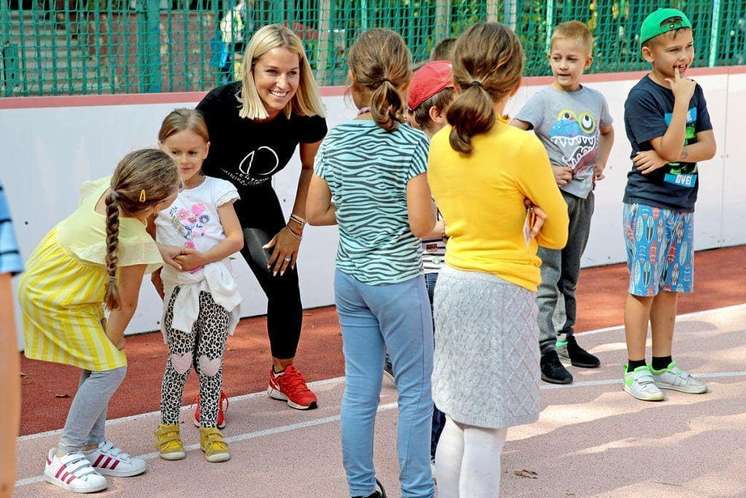 Kids are enjoying the presence of former world no. 4 Dominika Cibulkova.Source: Dominika Cibulkova Academy
If you have any questions regarding the tennis programs in Love4Tennis – Dominika Cibulkova Academy, please don't hesitate to contact us at info@tennis-academies.com. We will be happy to help you :-)

tennis-academies.com
Tell me your story
Every tennis player and every family has different needs for training or accommodation. Tell me your tennis story and I will prepare a tailor-made package for you.
Get customized offer