The Academy is led by Diego Nargiso, former ATP and Davis Cup player for Italy and the first Italian tennis player to win the Junior Wimbledon championship in 1987. The motto of his academy and approach towards the players is to "develop your best version". Nargiso Tennis Academy is placed perfectly on the north of Italy, just 30 minutes from Milan and close to beautiful Lake Como, which is one of the deepest lakes in Europe.
Booking with
tennis-academies.com
us
Booking directly
with an academy
Comparison of multiple academies
Help with family style accommodation
English support 7 days a week on WhatsApp
* We have commission-based agreements with all partnering academies allowing us to offer the same prices. Our clients pay no extra fees for our services regarding tennis training programs.
In his young coaching career, Diego has coached more than 100 young players. Most of them reached their best ranking with him. Since 2014, Diego has won more than 30 tournaments with his players and brought home thousands of ATP and WTA points at the start of their careers. In 2020 he decided to launch a new concept Nargiso Tennis Academy built on the foundations of a team environment.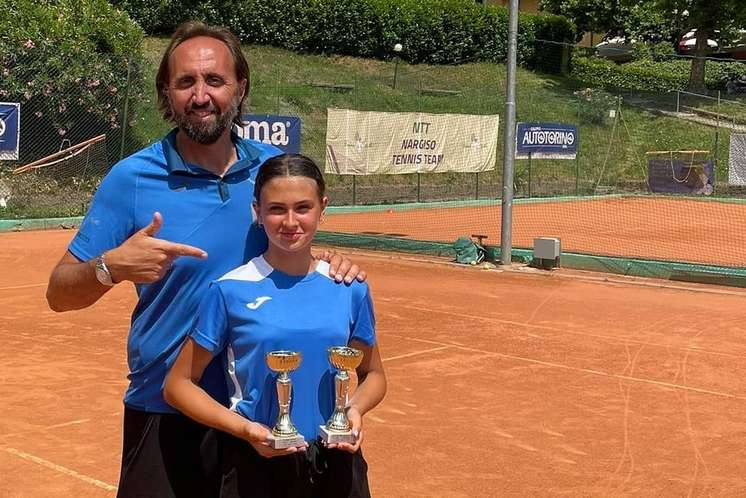 Another two trophies to the collection of Diego Nargiso and his team.Source: Nargiso Tennis Academy
Learning and teaching by playing
The goals of the Nargiso Tennis Academy for the tennis school segment reflect the philosophy of learning and teaching by playing. Within the lessons, moments of great attention to the specific teaching of tennis strokes or movements are combined with the game and the complicity between students and teachers. "This combination ensures that the environment is always serene and jovial", believes Diego.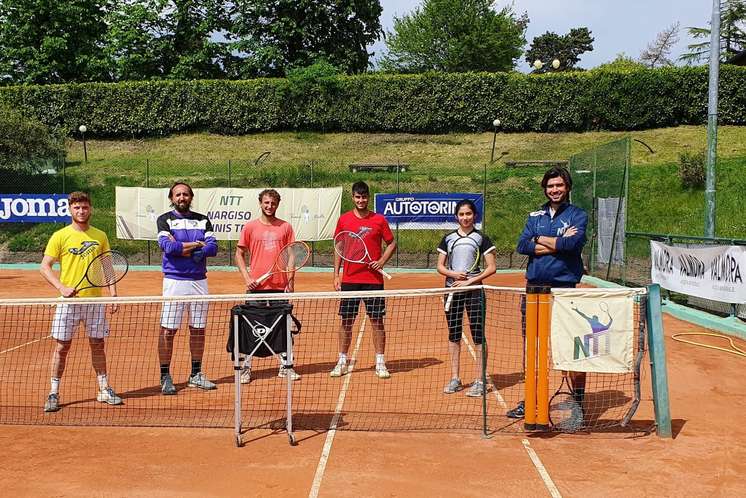 Serene and jovial atmosphere helps players to enjoy the process of training.Source: Nargiso Tennis Academy
The coaching team
The team consists of experienced staff of specialists in their own fields:
Diego Nargiso - International Coach, Ex ATP Player

Jacopo Lenzi - Tennis Instructor

Francesca Serevini - Tennis Instructor

Alessandra Ripamonti - Tennis Instructor

Christian Zuccato - Physical Trainer

Antonio Del Tufo - Physical Trainer

Alfio Caronti - Neuromuscular Optimizer

Mariela Contreras - Nutritionist
Transferring values learned
At the Nargiso Academy, the focus is on being able to transfer those values the coaching team has learned by practicing the sport to all the students. "The values the players learn will allow them to be ready to face life with more self esteem and awareness. Being able to overcome difficulties with one's own means in a social context without barriers, allows the students to grow with the awareness of being able to face problems and know how to solve them.", says Diego Nargiso.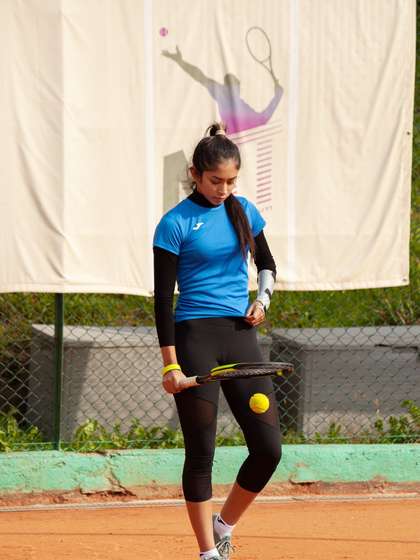 "More self esteem and awareness is a key to overcome problems.", says Diego Nargiso.Source: Nargiso Tennis Academy
If you have any questions regarding the programs in Nargiso Tennis Academy, please don't hesitate to contact us at info@tennis-academies.com. We will be happy to help you :-)

tennis-academies.com
Tell me your story
Every tennis player and every family has different needs for training or accommodation. Tell me your tennis story and I will prepare a tailor-made package for you.
Get customized offer