The HDN (Hauts de Nîmes) tennis academy in Nîmes, south east France, offers players great facilities, a Mediterranean climate, plentiful tournament play and a winning combination of family atmosphere and training excellence. At HDN, all these elements come together to help players fully enjoy the process of finding their feet in the world of tennis.
Booking with
tennis-academies.com
us
Booking directly
with an academy
Comparison of multiple academies
Help with family style accommodation
English support 7 days a week on WhatsApp
* We have commission-based agreements with all partnering academies allowing us to offer the same prices. Our clients pay no extra fees for our services regarding tennis training programs.
The HDN academy is located in the countryside, a twenty-minute drive north west of Nîmes, a city in the south east of France which is just an hour's drive from the sea. The academy is surrounded by trees and nature and benefits from the advantages a Mediterranean climate offers tennis players.
The academy was founded in 1974 by George Deniau who would also captain the French Davis Cup team. Players such as Guy Forget and Jacob Hlasek trained there, the two professionals ranked four and five on the ATP tour respectively at points in their career.
Directors Cédric Nouvel and Pascal Courtois have been running their tennis and study programs at the HDN academy since 1997. The academy also offers students training in horse riding, dance, padel, golf and football.
HDN academy is not just a training center and school, it is also a home with a supportive family atmosphere where former students come back to help coach current ones.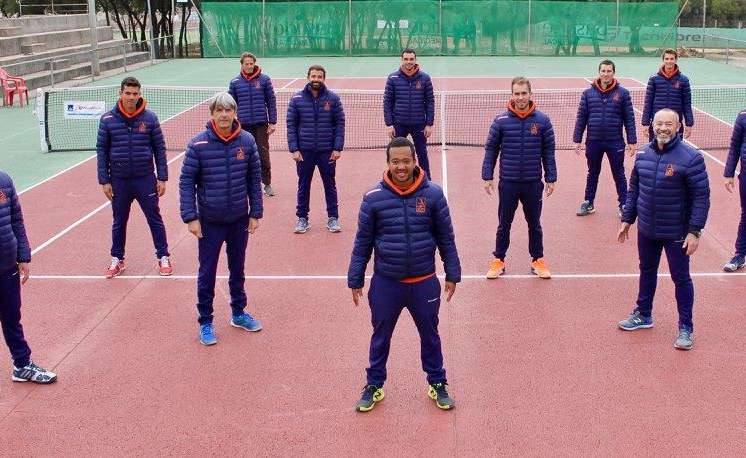 HDN coaching team behind the success of the academy.Source: HDN Academy
Successful players
Some of the academy's former players can be seen competing on the men and women's professional tour. One of them is Fabrice Martin, who partnered Jeremy Chardy to the 2019 Roland Garros men's doubles final and has been ranked 22 in the men's doubles rankings. Meanwhile, Virginia Razzano was a well known and accomplished tour professional who was ranked 16 on the WTA tour.
Facilities
The academy has the following facilities:
A fully equipped gym with cardio space and stretching areas.

Accommodation

Classrooms

A restaurant

A center court with tiered seating

21 outside courts.

4 indoor courts. The courts are mainly hard except for 1 synthetic grass, 1 artificial clay and 2 natural clay.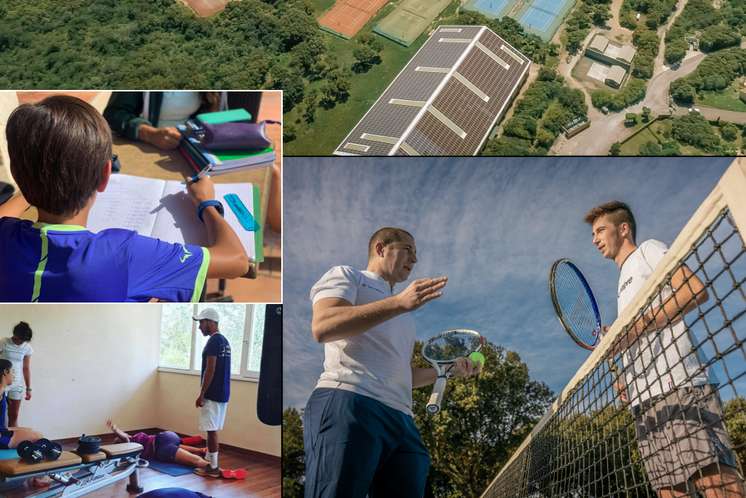 20+ courts, gym, on-site school and a personal approach of coaches.Source: HDN Academy
HDN is a life project
One of HDN's priorities is to help players with their tennis life project. That project could be to play at a high level or even professionally, go to university or work for a sports company. It all depends on the player and HDN gives personalized support to all players as they work to achieve their goals.
Available programs
Practice makes perfect! Whatever project HDN and its players decide on, it is going to take a lot of practice to make it a success. HDN's well developed, established tournament structure means players can get valuable on-court play and match practice at once.
The academy hosts 30 tournaments a year, which is one of the academy's biggest prides. At HDN, the directors have set up a tournament circuit which maximises match play and for example in July, there is a tournament every three days and 150 matches can be played a day. Every time a player registers they are guaranteed to play at least four matches as in the 32 player draws, win or lose, the player goes on to compete in another match.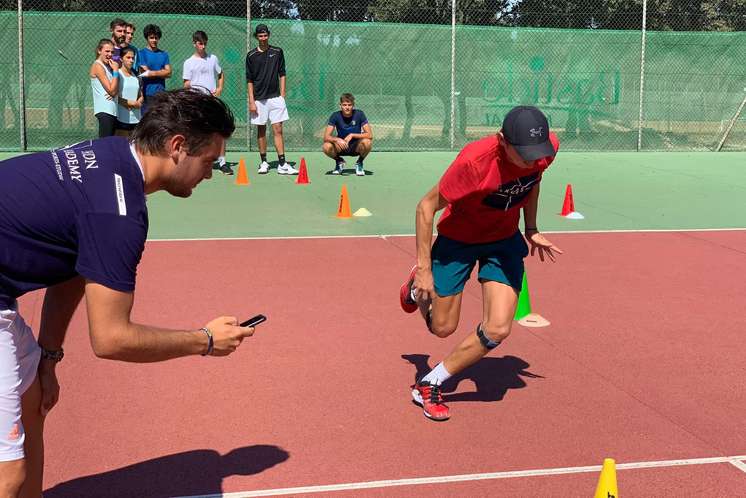 Go, go, go!Source: HDN Academy
Short-term tennis programs
Long-term tennis programs
The player journey
The opportunity to play so many tournaments also gives coaches a chance to assess players' development, so win or lose, players can work on their game and progress. According to Cédric, one of the academy directors, the most important part of a player's development is this journey and not whether or not they have many wins besides their name.
"Players who like the process do the best," says Cédric. "Players should not be interested in quick results," Cédric adds. "If you like the process of practice, you will do whatever it takes for your development."
Player motivation
Results still have some importance and a place in a player's journey. Cédric explains that players "have to make objectives and results are a big part of their motivation. It's about finding that synergy between the process and goals. For players who are not winning, it is best to take them back to the process and see how they improve."
For the coaches in this French tennis academy, watching these kinds of players improve is one of the greatest parts of life at HDN.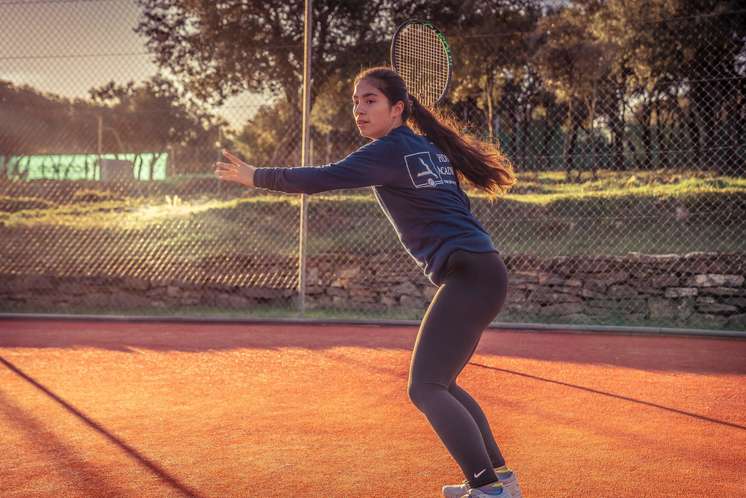 Practice makes perfect.Source: HDN Academy
If you have any questions regarding the programs in HDN Academy, please don't hesitate to contact us at info@tennis-academies.com. We will be happy to help you :-)

tennis-academies.com
Tell me your story
Every tennis player and every family has different needs for training or accommodation. Tell me your tennis story and I will prepare a tailor-made package for you.
Get customized offer