Tennis academy is not a one man band. Team is vital for vision's becoming reality. Ivan Ljubicic is well respected and influential in tennis world which enabled him to gather a team of world-class tennis experts. His vision from day one was very simple: "Academy is the people working there."
Booking with
tennis-academies.com
us
Booking directly
with an academy
Comparison of multiple academies
Help with family style accommodation
English support 7 days a week on WhatsApp
* We have commission-based agreements with all partnering academies allowing us to offer the same prices. Our clients pay no extra fees for our services regarding tennis training programs.
Island of Lošinj is a true hidden gem of the Mediterranean. With deep blue sea and more than 260 sunny days per year it is a perfect place for a vision Ljubicic Tennis Academy team has.
A new take on the academy
Ivan Ljubicic, a former ATP world No. 3 and coach of Roger Federer for the last 7 years of his career known and respected for strategic approach and mental strength, had a goal to establish a unique place for tennis players looking to step up their game, not only to improve their play style but also their winning mentality.
For Ivan, the Academy is the last piece of a puzzle on his tennis journey. He gathered a strong team of internationally renowned experts and set a high goal in front of the team: To be the most respected and renowned tennis academy in the world.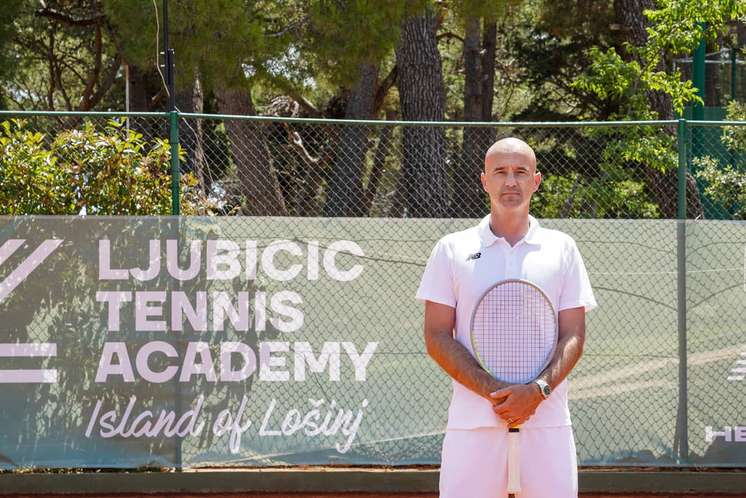 "For me, this is the last piece of puzzle that was missing on my tennis path.", says Ivan Ljubicic.Source: Ljubicic Tennis Academy
Teamwork
Strong team is what makes or breaks a place like this. Together with Ivan Ljubicic, our team of experts put all of their knowledge into unique vision of a tennis academy. Ivan Ljubicic made sure not to make any compromises in choosing his tennis family. Today we can proudly say we have a world-class group of tennis professionals at your disposal.
The programs developed for you include everything from technical instructions, match preparation, match strategy and key elements such as footwork, movement and positioning.
As programs develops it will focus on all areas of the game, and progress from ball drills into point play, so players can incorporate new skills into real tennis match situations. With professional on court and off court analysis, results will be visible across every area of your game.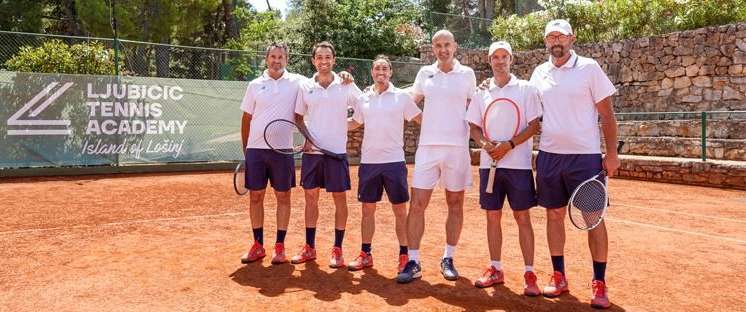 Strong team is what makes or breaks a place like this.Source: Ljubicic Tennis Academy
Tennis is the key
Ivan is not "only" a former world No. 3 or a former coach of one of the greatest players of all times, he is a great thinker, known and respected for his strategic approach and intelligence. He knows what it takes to be better and stronger against all odds and how to outsmart the person across the net. He put all of his knowledge into creating a vision of a tennis academy that will be a perfect place for all tennis players who wants to elevate their game.
Available programs
From clients who want to add top tennis experience to their vacation getaway to players who want to feel how the professional tennis players achieve their greatness – the Ljubicic Tennis Academy has something for everyone: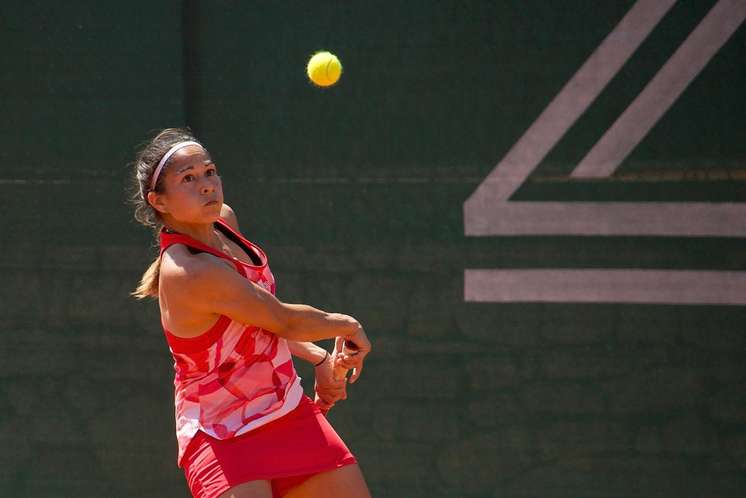 Looking to elevate your game in both technical and mental aspect?Source: Ljubicic Tennis Academy
Wellbeing & Accommodation
Wellbeing is defined as the place of being comfortable, healthy and happy. We assure you, you will feel it as soon as you step on the island. With more than 130 years of history in health tourism, Lošinj is a true place of body and mind tranquility.
Tennis is our core, but Lošinj has so much more to offer. Whether you want to unwind in a world class SPA or you are a foodie who wants to add a Michelin star restaurant to your list, luxury and service you will get here are second to none.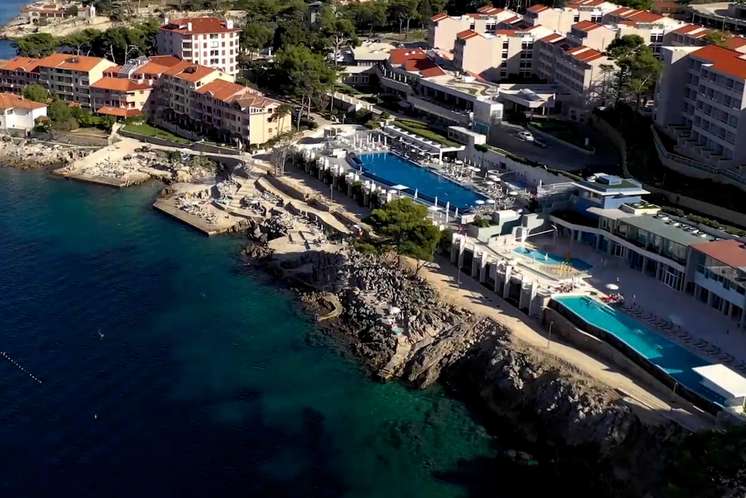 Island of Lošinj, the place where you will feel comfortable, healthy and happy.Source: Ljubicic Tennis Academy
Proud partners on this project are Lošinj Hotels & Villas which operate hotels, luxury villas, apartments and camp located on the most attractive locations of the island of Lošinj, Croatia.
The island of Vitality
Lošinj is a true hidden gem of the Mediterranean sea. It is a place with rich and interesting history, fascinating scenery and the turqoise sea. With more than 260 sunny days per year, it is a perfect place for an active lifestyle and devotion to sports. Due to specific climate conditions and supreme air quality, Lošinj was recognized as health tourism destination 130 years ago.
This was not the only big part of the island history, as in 1994, an amateur scuba diver discovered a 2000-year-old, almost perfectly preserved statue of the Greek athlete Apoxyomenos. This exploration enriched Lošinj heritage and showed that top athleticism was appreciated here even 2000 years ago. The island oers you hiking and biking trails, hidden bays ideal for a retreat, many small and charming settlements where you can experience island life as it once was. There are other things too, but we have to leave something for you to discover.

tennis-academies.com
Tell me your story
Every tennis player and every family has different needs for training or accommodation. Tell me your tennis story and I will prepare a tailor-made package for you.
Get customized offer