GA Tennis Academy (also known as the Global Agent Tennis academy) is an intimate high performance tennis academy located just outside of Madrid, Spain. The academy focuses on high quality coaching and performance development, and it aims to support players by delivering whatever they need to achieve their goals.
Booking with
tennis-academies.com
us
Booking directly
with an academy
Comparison of multiple academies
Help with family style accommodation
English support 7 days a week on WhatsApp
* We have commission-based agreements with all partnering academies allowing us to offer the same prices. Our clients pay no extra fees for our services regarding tennis training programs.
The academy was founded by George Margi who also works as the academy's technical director. Born in Georgia, he moved to Moscow as a young player to pursue his tennis career. After he got injured, he moved to the United States to coach and then, at the age of twenty, he settled in Spain. During his career, George worked with players on the ITF, WTA and ATP tours with a stable team of tennis coaches, fitness coaches and physiotherapists. This professional environment inspired him to establish the GA Tennis Academy that could offer the same support to its players.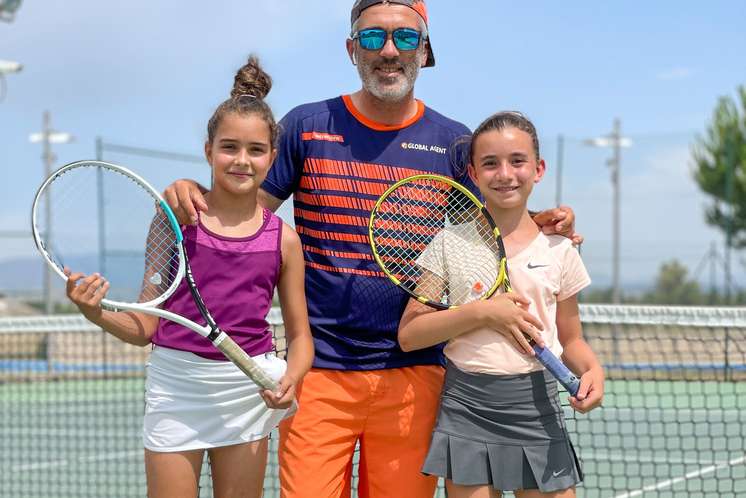 Academy director George Margi helps his players to achieve their goals.Source: GA Tennis Academy
One of the things that George most enjoys about his work at the academy is providing this support to helping players develop and achieve their goals.
Location
George highlights the perfect tennis infrastructure Spain offers such as plentiful local tournaments and very good access to sports medicine. These were important factors in George's decision to settle in Spain.
The academy is located to the east of Madrid and is about a forty-minute drive to the city center. It sits on the northern edge of a small town named Brunete where students have access to all the necessary amenities such as supermarkets, pharmacies and restaurants.
Facilities and accommodation
GA Tennis Academy has eight courts in total - six hard and two clay courts. Training on individual surfaces alternates according to the upcoming tournaments players compete at.
The academy also offers physical conditioning, mental training, sports medicine, physiotherapy, sports nutrition and racket stringing.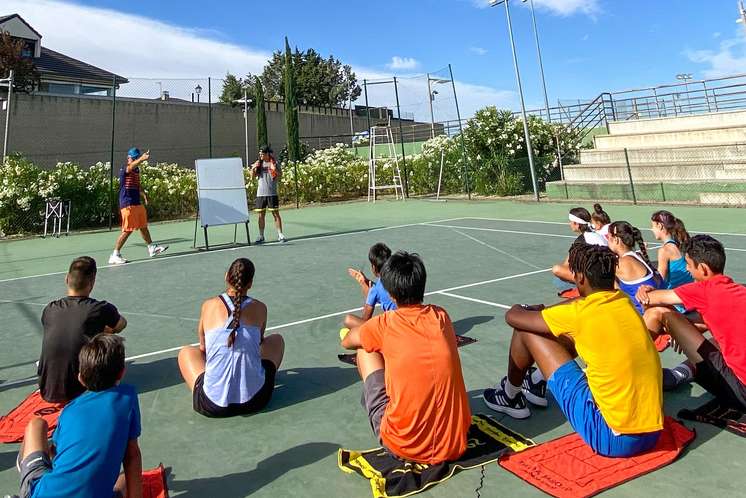 Being prepared mentally is one of the keys to succeed in tennis.Source: GA Tennis Academy
The academy has a permanent residence 15 mins from the courts which is run by two tutors. It's a large house with a family atmosphere and about a dozen students live there at any one time. All students' food at the residence is supervised by the academy's nutritionist and catered to personal needs. Bigger groups of players can stay in separate accommodation also not far away as the transport is arranged to and from the academy each day.
Types of academy trainees
There are a maximum of 40 students training at the academy. Types of players that train at the academy are:
Juniors performing at a high national level

Players on the professional tours

Players competing on the Futures circuit.

Visiting players from other countries
Players come from countries such as Georgia, Russia, Estonia, Canada, the U.K, and the U.S.A as well as from the continent of Asia.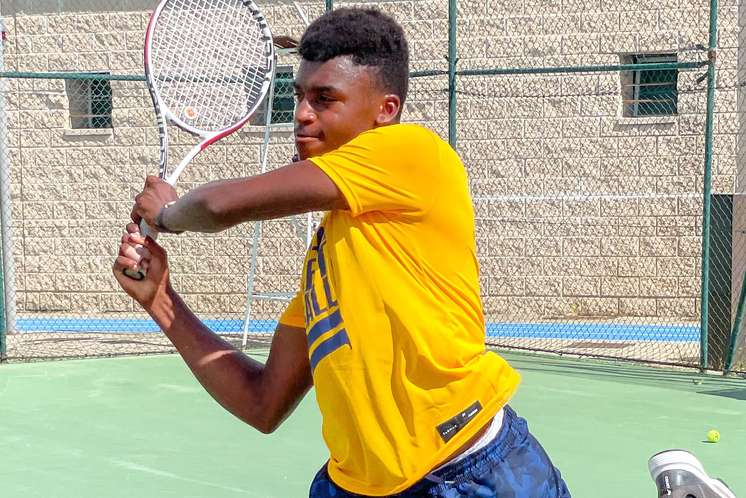 Junior tennis players competing at a national level are welcome in the academy.Source: GA Tennis Academy
Available programs
GA Tennis Academy has a standard training schedule which is two blocks a day starting at 9 am and 4:30pm respectively and lasting about three and a half hours each.
The academy is open every day of the year and is available to its players 24/7 according to their needs.
Short-term tennis program
Student development
George Margi believes that the academy should develop its students as people as well as tennis players. One key belief of the academy is that its students have to learn to work in a team. Each student has their individual goals, but the student must learn to work with other students, for example, who have similar goals. This can help the players to develop their personality. The most important values that drive the academy's approach to training and which are key to a player's personality and development are:
Practice

Humility

Sportsmanship

Responsibility to work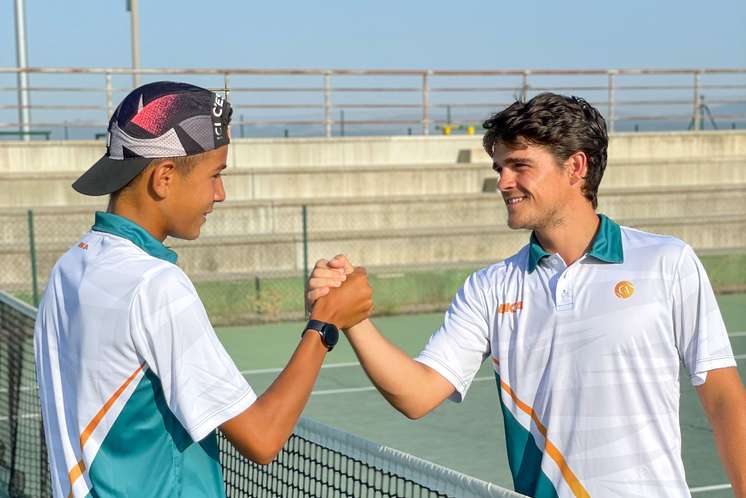 The children in the academy learn humility and sportsmanship.Source: GA Tennis Academy
George goes on to explain that "personality is what will help trainees with both their tennis and their life outside of the sport. They should have possibilities to develop within themselves and they should learn something bigger than just hitting a ball."
Keeping students motivated
That sense of personal responsibility is also a foundation of the academy's approach to player motivation. "Keeping motivation is not a one way traffic", according to George. "Not only coaches are responsible for improving players but also players have to perform in a way that is motivating for their coaches."
Of course, the player is not alone. The academy will work with its players to come up with a training plan. George adds that "There are clear targets; a dream. This is segmented into targets so it becomes clear where to go."
Ultimately, however, and vitally for the player to achieve those targets, the academy considers the student to be the source of their own motivation.
"Motivation comes from inside," says George. "Outside motivation is like sugar. Inside motivation is the carbs."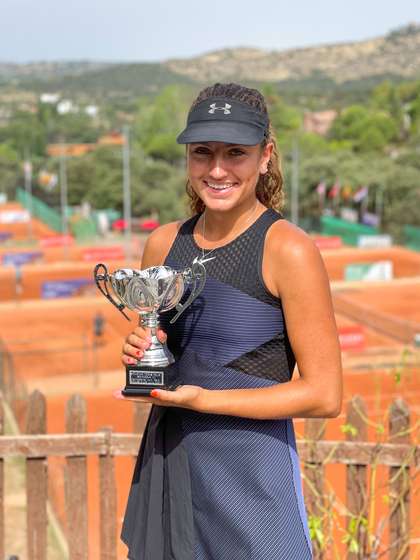 Keeping motivation must come from the inside of the player.Source: GA Tennis Academy
If you have any questions regarding the programs in GA Tennis Academy, please don't hesitate to contact us at info@tennis-academies.com. We will be happy to help you :-)

tennis-academies.com
Tell me your story
Every tennis player and every family has different needs for training or accommodation. Tell me your tennis story and I will prepare a tailor-made package for you.
Get customized offer