15 April 2022
Everyone who travels a bit knows platforms such as Booking or Skyscanner, where you can search for available dates, easily compare prices and book accommodation or flights through the website in one go. Now, this kind of service is available to tennis players and their parents when choosing a tennis academy
Original of this interview can be found on The Tennis Review.
Hi Stan, how did you come up with this idea to set up a booking platform for camps and programs in tennis academies?
Hey. There were a couple of factors that influenced me but let me pinpoint two of them. The first was a brief meeting with Rafa Nadal back in 2016 during my vacation in Mallorca. I just casually asked in a tennis shop if they had any autographed merchandise and the shop assistant told me that Rafa might just be training a few kilometers from there – in the place where his tennis academy is located today. I didn't hesitate, jumped in the rented car, went to the academy and, after a while, Rafa really did come on court. I watched his training for over 3 hours and it kind of inspired me to go for my own dreams and take my chances when they occur.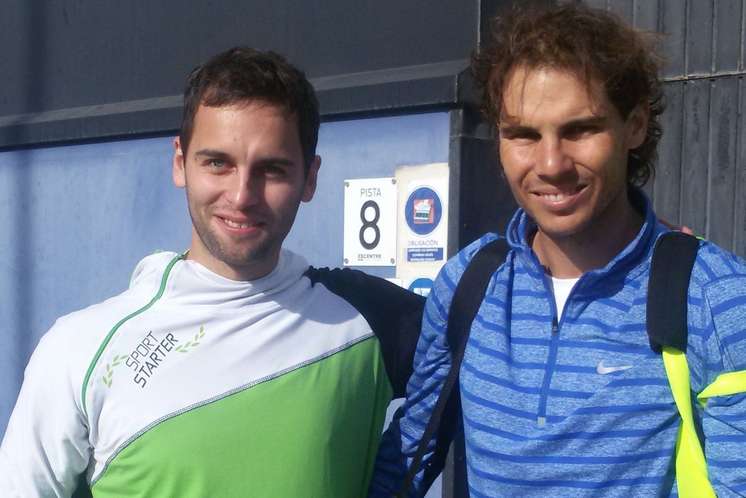 *Meeting Rafa Nadal in person was one of the inspirational moments to start the project, says Stan
From then on, I just couldn´t get rid of the thought of doing some kind of project with tennis academies. But, it wasn´t until 2020, when a concrete idea crystallized in my head. The IT company I work for, we had been developing an online comparison site in the field of energy and insurance, so a business very far away from the world of sports. So the second important moment came when I was driving to work one morning and thinking about this project when I remembered my ambition about tennis academies. Suddenly it all came together and I asked myself something along the lines of: "Is there any website which would compare programs of various tennis academies?".
And what did you find out?
That there was no satisfactory online solution on the market. Just a few websites attempted, I would say, to do something similar, but the technical condition of those sites was poor and did not really allow users to compare a higher number of academies in different countries. Moreover, the prices and dates of tennis camps were usually not published and only available on request, which in itself prevents any basic comparison.
Knowing that, I teamed up with my former colleague and a friend of mine, who is an expert on data solutions and tracing, and we performed a deep research of more than 250 tennis academies in Europe.
There are that many tennis academies just in Europe?
Yes and no. The word "academy" has become extensively overused in the past decade, partly because it sounds more cool than a "club". But in fact, a lot of facilities do not meet the basic requirements of what we would expect from a tennis academy.
So how do we differentiate a club from a real tennis academy?
A tennis academy, in our view, should meet at least the following conditions:
It should offer both short-term and long-term tennis programs, not just individual lessons.

On-court tennis training is supplemented by the services of fitness coach, physiotherapy, mental training and ideally also nutritionist.

The academy offers accommodation and boarding options included in the price of programs, be it on-site or very close in a partnering hotel.

The coaches are able to communicate in English so that the academy can accept tennis players from all around the world.

Language courses or school enrolment options for the kids are a big plus. These are basically the criteria we have used to filter out the academies we would like to cooperate with.
To make it clear, I do not have anything against clubs and I consider them absolutely essential for the development of tennis players. I myself have been a member of my hometown tennis club for more than 30 years. But there is a fine line between what we call a club and what is already an academy and I feel like this line has been a bit blurred in the past couple of years.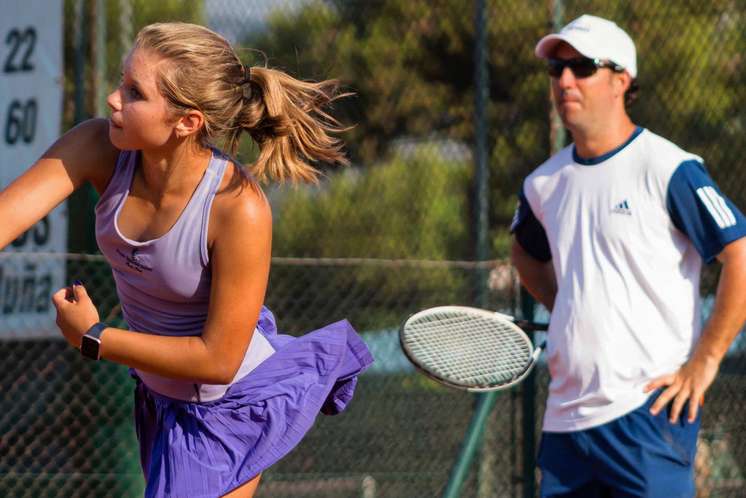 "Tennis is exciting, but kids should also live life as kids.", says Raphael Maurer.Source: Barcelona Tennis Academy
So why do you think there is a need for a comparison site for tennis academies when people can book directly with them?
If the players or their parents don't have any past experience with tennis academies or a close reference, they need to start searching for an academy which suits their needs based on:
Location

Age and level of the player

Price

Available date Without the comparison website, this used to be a quest itself since price lists are often non-public and websites are structured differently, which makes it super hard to find detailed information about particular programs, available dates and included services. We solve that by having the same structure of information for all tennis academies, putting different offers in a standardized format.
To sum it up, we significantly save the time needed to choose the most suitable academy and we are happy to give personalized advice to each tennis player or parent who comes to us. Our effort is also to ensure continuity in the players development, so we always discuss the objectives with parents.
Another goal of our project is to show tennis players and their parents that quality tennis programs and academies are available not only in Spain, France or Italy, but also in countries such as the Czech Republic and Slovakia, Switzerland, Belgium or even Norway. Tennis has a great tradition and success in many European countries so why stick with just two or three countries?
How hard has it been to persuade international tennis academies to join your project?
The beginnings are hard in every business but I guess I was really determined to get it going once I validated there is a certain hole in the market. I tried to make the most of my experience both from web development and tennis, being around the sport from my early childhood and having the chance to play my part in organizing teams on the ATP Tour, Fed Cup or Laver Cup events.
From the selection of tennis academies we had from our research, I approached some of those who complied with our criteria and explained our plans. I guess it was crucial when we partnered with Juan Carlos Ferrero Equelite Academy, which is one the most renowned tennis academies in the world and, after that, others followed as they saw we really meant business.
You mentioned Juan Carlos Ferrero. Do you feel like it is a trend for professional tennis players to start an academy?
Yes, I believe so. We are currently partnering with four academies which are associated with the names of former or current professional players (Juan Carlos Ferrero, David Ferrer, Dominika Cibulkova and Karolina Pliskova). The roles of these pros in the organization vary from academy to academy but it is always nice and inspiring to see your idols around the courts passing on their knowledge to young tennis players.
But even academies without big names in their logo do a splendid job of nurturing tennis talents. When I see how involved on a daily basis are the directors of Barcelona Tennis Academy or HDN Academy, I can definitely imagine sending my daughter there for a tennis program when she is older.
To conclude what you have told us so far, what would be your suggestion to the parents of young tennis players who consider sending a child to a sports camp at a tennis academy? Don't settle for putting your child in the first tennis academy you come across. Research the possibilities, compare the services and require fast and open communication from the tennis academy as thoroughly as when choosing a school for a child. After all, even a tennis program abroad should be a great life lesson. So, when parents need to be directed to the most suitable tennis academy, they can contact us at info@tennis-academies.com.