If you are a family looking for a tennis holiday who would like all its members to receive tennis training, then the family focused, inclusive Oslo Tennisklubb (OTK) could be the tennis training venue for you.
An inclusive tennis club
While at many clubs, juniors are the main focus and the adults sit by the pool while the kids train on the tennis court, Oslo Tennisklubb is different. The juniors still work hard improving their games on the court, but the adults can also get a workout and work on their own games, too.
Oslo Tennisklubb prides itself on its inclusivity. Anyone, absolutely anyone, is welcome. The club provides courses and camps for adults and children at all levels. These camps and courses follow a similar schedule- morning on the court, some time in the gym, and then more court time in the afternoon.
Facilities
The club will offer state of the art facilities in 2022. For now, members and visitors can enjoy a sauna and a gym. When it comes to tennis training, there are 8 clay courts and 3 hard courts, with the hard courts being covered in a dome.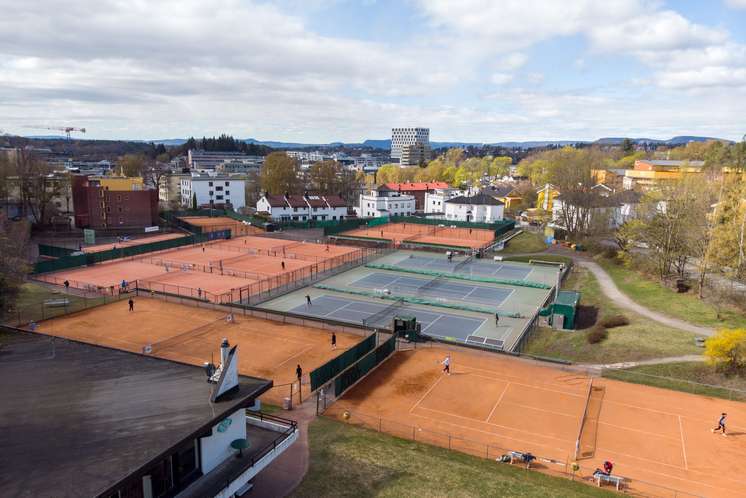 Oslo Tennisklubb is one of the most traditional tennis clubs in Scandinavia.Source: Oslo Tennis Academy
Founded in 1900, the club is one of Norway's tennis hubs and most Norwegian tennis players have trained there at some time or another. King Gustav of Sweden even trained at the facility in 1905 and he was a High Protector of the club. Oslo Tennisklubb is located in a smart part of the city, in the west, with easy access to the city center and all amenities. There are also plenty of great accommodation options on offer nearby.
Player motivation
Fun and socializing are the ways that the club motivates its younger players. Even if the teenagers lose interest in tennis, they still want to spend time and have fun with their friends, and the style of coaching makes that happen, and also keeps them on court.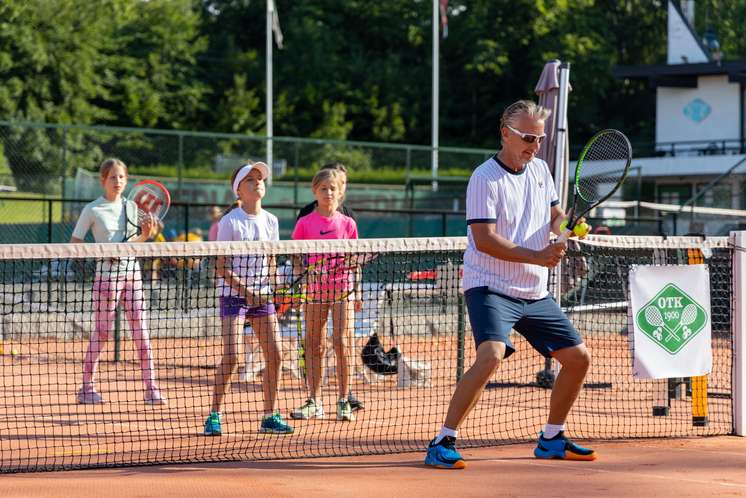 More than 200 children enjoy training in OTK.Source: Oslo Tennis Academy
Performance coaching
The club has a good balance of making tennis fun and inclusive while also helping its players reach their potential. Coaching standards are high, and high performance coaching is available in the form of its camps and courses. Oslo Tennisklubb also has an impressive track record with its juniors - they have trained national U12 number ones such as Olav Berg.
Short-term tennis programs
An international tennis hub
Once players trained at Oslo Tennisklubb hit the international tennis circuit, they will be well trained in tennis and also in languages. One of the big advantages of Oslo Tennisklubb is its international coaching team with 10 different languages spoken on-site - Norwegian, Swedish, Spanish, German, French, Polish, Slovak, Czech, Cantonese and Serbian.
The club director adds that languages are one of many of the club's advantages. "OTK is Norway's biggest tennis club, and one of the most traditional," says the director. "We have a location very close to the center of Oslo with excellent public transport connections. We have very well educated coaches, and a very structured approach to tennis education."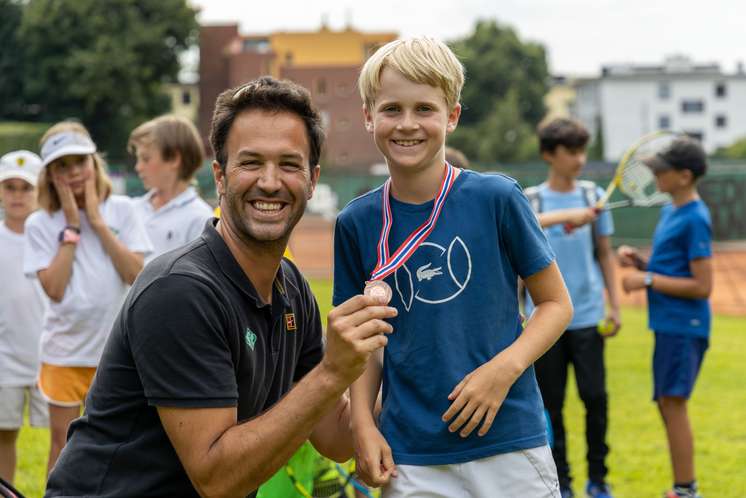 international coaching team with 10 different languages spoken on-site.Source: Oslo Tennis Academy
If you have any questions regarding the tennis programs in Oslo Tennis Academy, please don't hesitate to contact us at info@tennis-academies.com. We will be happy to help you :-)

tennis-academies.com
Tell me your story
Every tennis player and every family has different needs for training or accommodation. Tell me your tennis story and I will prepare a tailor-made package for you.
Get customized offer