High-performance tennis academy near the beach was founded by Javier Ferrer, brother and coach of former world no. 3 David Ferrer. Through his tremendous experience on ATP Tour, Javier Ferrer has been able to pass on his methodology to other coaches in his academy and influence new generation of determined tennis players.
Booking with
tennis-academies.com
us
Booking directly
with an academy
Comparison of multiple academies
Help with family style accommodation
English support 7 days a week on WhatsApp
* We have commission-based agreements with all partnering academies allowing us to offer the same prices. Our clients pay no extra fees for our services regarding tennis training programs.
n 2010 the Ferrer Tennis Academy was founded in Jávea, specifically at the Jávea Tennis Club, by Javier Ferrer Ern, one of its current directors.
Its beginnings were focused on creating a good base of children who years later are bearing fruit and today many of them, along with others from around the world, are part of the Academy's competition team.
Facilities
The Jávea Tennis Club is located in one of the most touristic areas of Jávea, just a five minute walk from the most popular beaches in the area. This fact favors the daily influx of players from all over the world. At present, the Jávea Tennis Club actively collaborates with the Ferrer Tennis Academy, in order to obtain optimum facilities and excellent services in line with a high performance centre such as the Ferrer Tennis Academy. If we add to all this the fact that Jávea has a special microclimate, where temperatures are between 18 and 24 degrees all year round, we can consider it the perfect place to train at any time of the year.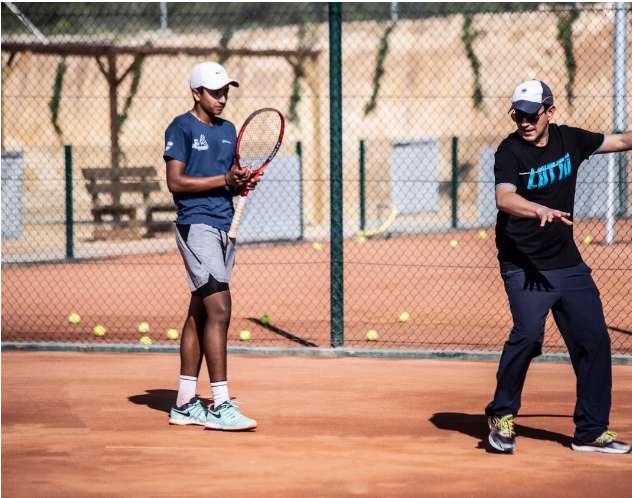 Javier Ferrer uses his vast experience from the ATP Tour to pass on his methodology.Source: Academia Tenis Ferrer
The facilities at the Jávea headquarters are as follows:
6 clay tennis courts, all with integral lighting

2 fast surface tennis courts (Green Set), all with integral lighting

4 artificial grass paddle tennis courts 3 of which are glass and the other is wall mounted (all with full lighting)

Squash court

Swimming pool, open during the months of June, July and August

Bar – Restaurant

Sports equipment and stringing shop.
In 2013, Ferrer Tennis Academy saw the need to expand in order to offer a wider service and a more personalized attention to players and their families. Since then, the academy decided to open a new headquarters in Benidorm and modern facilities in the Camilo Cano Sports City in La Nucia.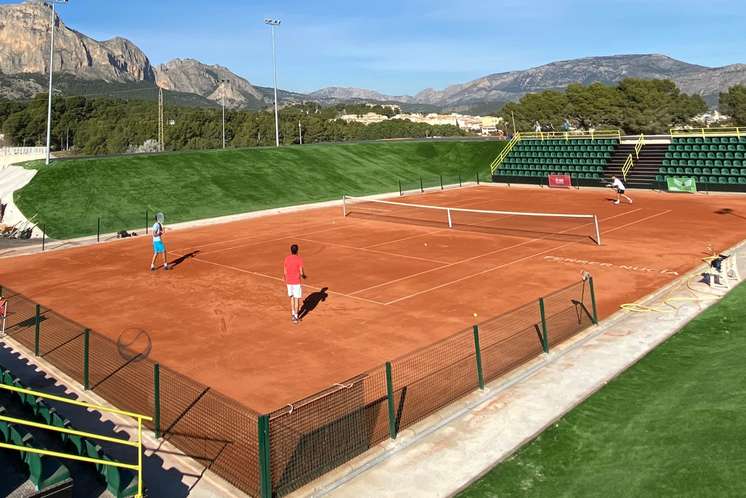 Central court of the academy with splendid views.Source: Academia Tenis Ferrer
Successful players
Javier Ferrer, has been dedicated to professional tennis for more than 28 years, as a player and later as a coach, has studied and implemented, along with countless tennis professionals, his own teaching method, which has managed to give many positive results in this sport, many of them reflected in players like David Ferrer, Iñigo Cervantes and Pablo Andujar, others have been national champions in various categories and top 10 in ITF juniors; In the case of David Ferrer he was 11 consecutive seasons in the Top 20 ATP and 7 of them in the TOP10, and finishing four of them among the Top 5.
Methodology
Developing brilliant technique is one of the facets of the Player Development Program. With a mix of personal training and the latest and greatest video stroke analysis tools, it develops a flawless technical skill base along with an arsenal of weapons for each player to use at decisive moments in a match.
Training includes detailed supervision of how to play points and matches, where tactics and strategies are analyzed and then tested again in competition. This gradual introduction to pressure and competitive situations develops in the players technical experience, tactical skills and the mental strength required to win championships.
The methodology is based on the player's instincts, although they all have a denominator. Each one of them will be adapted to the training method and philosophy, where values so important for tennis will appear, such as sportsmanship, education, perseverance, social commitment «because we create elite players, but we also create people» (Javier Ferrer).
Available programs
Academia Tenis Ferrer offers High Performance Program throughout the year for players aged 11 years and above with a very personal treatment (max 2 - 3 players per court). You can apply for weekly, monthly, semi-annual and annual courses:
All of the programs include accommodation and full board. From April 2022, a brand new "Match Hotel" for tennis players will be opened in La Nucia near the academy. By the meantime, athletes are accommodated 3 km from the tennis center in Hotel Leon Dormido.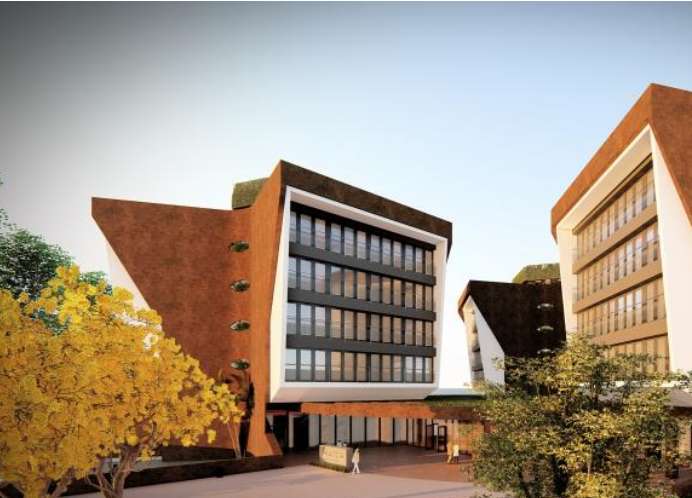 The brand new Match Hotel will welcome the first guests in the 2022 season..Source: Academia Tenis Ferrer
If you have any questions regarding the tennis programs in Academia Tenis Ferrer, please don't hesitate to contact us at info@tennis-academies.com. We will be happy to help you :-)

tennis-academies.com
Tell me your story
Every tennis player and every family has different needs for training or accommodation. Tell me your tennis story and I will prepare a tailor-made package for you.
Get customized offer