2 October 2022
We love tennis, that's a fact. So, from time to time we visit major world tennis events such as ATP/WTA or ITF tournaments. This time, we made it all the way to Flushing Meadows for the final Grand Slam of the 2022 season, the U.S. Open.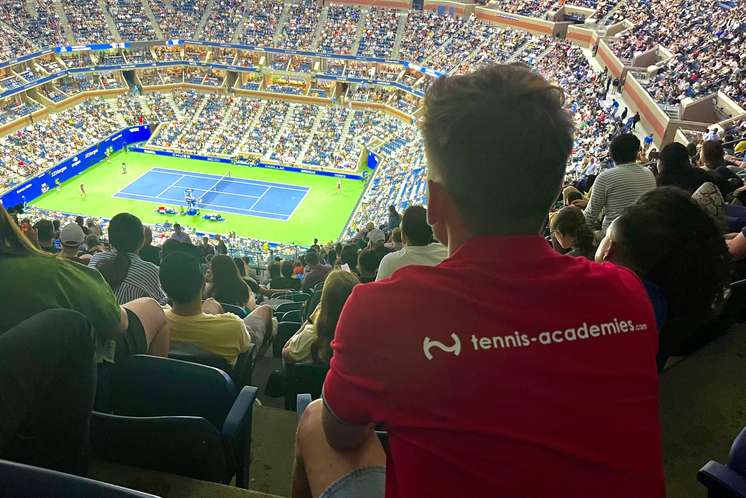 Jakub watching the match.Source: TA's personal library
A stadium like no other.
Arthur Ashe stadium is famous for its capacity–23,771– making it by far the largest tennis venue on the planet. It's a true must do experience for any tennis fan. Wherever you sit, whoever you watch, you'll enjoy watching every second of it; surrounded by people cheering and screaming, you'll hear all that and be part of it, like we were.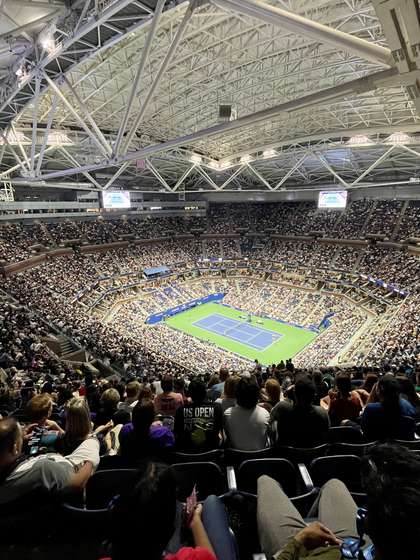 Arthur Ashe stadium view.Source: TA's personal library
Believe it or not, "NextGen" is finally here.
It was inevitable. Guys like Federer, Nadal or Djokovic can't play forever. In fact, Roger recently retired, so the game is left with only 2 of those stars now. The US Open was the slam were the Next Gen takeover was most likely, the only tournament which "The Big 3" haven't won in the last 3 years. This year it was clear after the fourth round, that it was going to be the same situation. Nadal was out and so some of the next generation players had a chance to win the trophy. For the eventual finalists, Alcaraz and Ruud, the stakes were even greater–in the final, both of them were also fighting to be world n.1.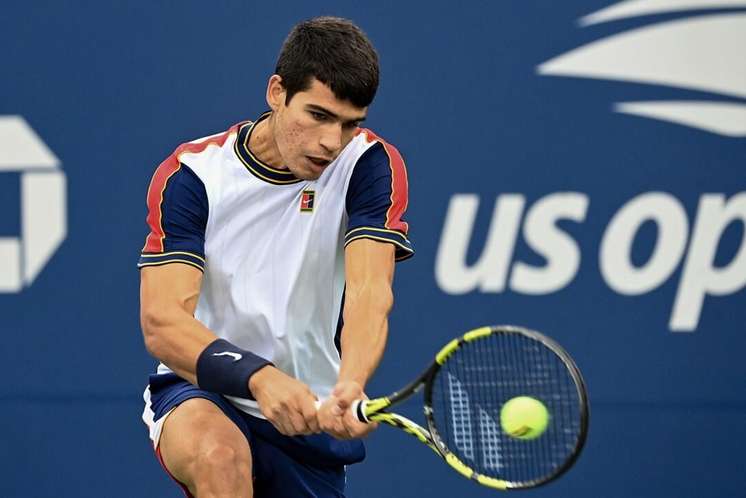 Carlos Alcaraz, the winner of US Open 2022.Source: usopen.org
5 set beast and new world n.1
We are talking about Carloz Alcaraz of course. We had a chance to see his quarter final match against Marin Cilic live. What a match it was–5 sets, finished at 2 a.m(not easy for our first day in the U.S.A. after coming from European time zones). , While this was a pretty good match for Alcaraz at the Open, better ones were yet to come. In his next match, he defeated home player Tiafoe in another long five set match, and then, in the final, he beat Ruud in four sets to win his first slam trophy and become the ATP's world No.1.
Practise courts.Source: TA's personal library
What about us? Are we expanding?
You might be thinking we're branching out into tournament coverage, No, not yet. It may look like we came to the U.S.A. to expand our partnerships, but the truth is that we just came to enjoy this beautiful tournament like any other spectator there.
But who knows? We'd like to take tennis-academies.com to all four corners of the globe one day, so it's definitely worth staying tuned with us and see where we go next.