It was 1973, in the golden years of Italian tennis that led to the victory in the Davis Cup, when the Vianello family linked their name to the organization of a tennis school for the first time in Roma. A springboard that would lead to the ambitious project which led to achieving two titles of Italian Champion, six of Regional Champion and four participations in the International Championships of Italy on an individual level.
The academy is located in the 8th Municipality of Rome just 10 minutes drive away from the famous Colosseum. It is run by the Vianello family, whose professionalism and friendliness has made it a popular place to train for all levels of players, from the very beginners to professionals.
Facilities
The academy boasts:
4 clay tennis courts (2 of which are covered for the winter)

5 synthetic grass tennis courts

1 fast surface tennis court

3 mini tennis courts

Outdoor fitness area

Gym with courses of Yoga, Postural Gymnastics, Indoor Cycling and Pilates.

8-a-side and 5-a-side football fields with new generation synthetic grass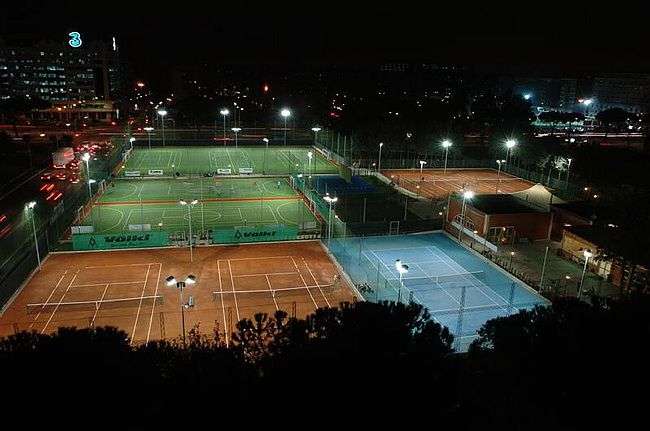 A complete multi-sports center in the heart of Rome.Source: Tennis Team Vianello
The coaching team
It is above all the passion in living with the same joy of a child who smiles seeing the ball cross the net, and that of someone who triumphs in an international tournament, which has been the main motivation for the Tennis Team Vianello since 1973.
The core of the coaching team is formed around Vianello family:
Prof. Fabrizio Vianello (Technical Director, National Master FIT, ISEF Degree)

Massimo Vianello (Academy Director, National FIT Technician, ISEF International Coach Degree)

Elena Vianello (National Technical FIT, International Coach)

Giacomo Vianello (National Master FIT, Degree in Exercise and Sports Sciences)
Together with their experienced colleagues, they guarantee a truly family atmosphere and attitude towards players.
Player development
The history of the Tennis Team Vianello is studded with extraordinary goals, but above all with winning ideas. The ideas that have given this school a modern and innovative face. The academy has always paid a special attention to physical preparation, taking scientific research in account.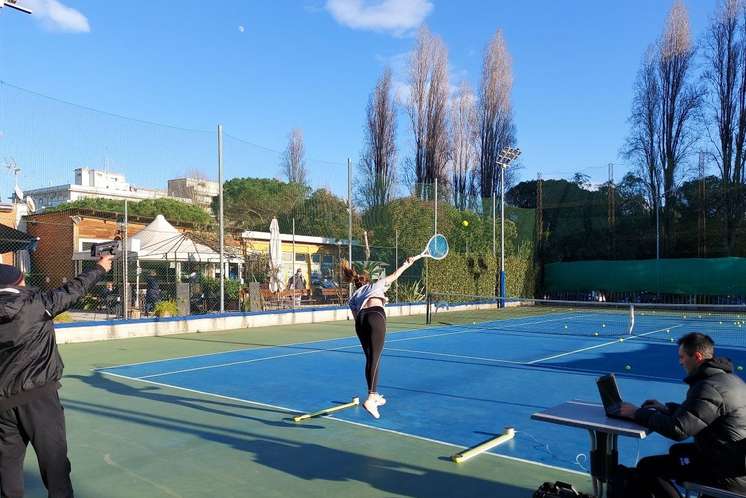 Video analysis is an integral part of today´s training programs.Source: Tennis Team Vianello
Best achievements
5 athletes called up in National Teams

6 athletes summoned to National Tennis Centers

8 athletes in the ATP / WTA world rankings

3 appearances at the international championships of Italy
If you have any questions regarding the tennis programs in Vianello Tennis Academy, please don't hesitate to contact us at info@tennis-academies.com. We will be happy to help you :-)

tennis-academies.com
Tell me your story
Every tennis player and every family has different needs for training or accommodation. Tell me your tennis story and I will prepare a tailor-made package for you.
Get customized offer